Description
Original Organic 20 Times Rapid Beauty Fast Beard Growth Oil & Mustache Care Essential – 30ml
Do Not Fall Victim Of Duplicates on Market Because Of Price. Buy from SMIO Shop On Jumia.
Aichun Beauty's Beard Growth Essential is the Newest beard repair growth solution now. It's active ingredients is a compound of various Essential Oils such as angelica extract, palm oil, tea tree oil, etc.. Much More On SMIO site HERE
These active ingredients forcefully activates and revitalizes Dormant Hair Follicle cells making them to enter the active state of beard growth.
After the hair follicle cells are activated, the cells divide and hence the area of beard growth increases as well as the length of the hair.A variety of nutrients are absorbed by these hair follicle cells ensuring a fully nourish beard leaving it black. supple and of full texture.
Dosage:
Apply and Massage 2 times a day, Ensure an unhindered continuous usage for 1 -2 months straight for best results.
Package include:
30ml Beard essential oll
(Without retail box)
About the product:
Completely fragrance free: Is it really unscented, as in there is no smell whatsoever? Yep! In addition to being 100% natural and organic, you'll enjoy a better beard without any unwanted scents! With this beard conditioner "fragrance free" really does mean no smell at all. No more strong scents that you're forced to smell all day. Just a healthy beard that feels softer than ever before. No fillers, fragrances, additives, parabens or GMOs.
Spartan Natural Beard Growth Oil makes your beard grow 10x times faster than the normal growing speed. Leaving you with a smooth and healthy beard.
Indications:
The all natural ingredients help moisturize, smooth and spartan beards.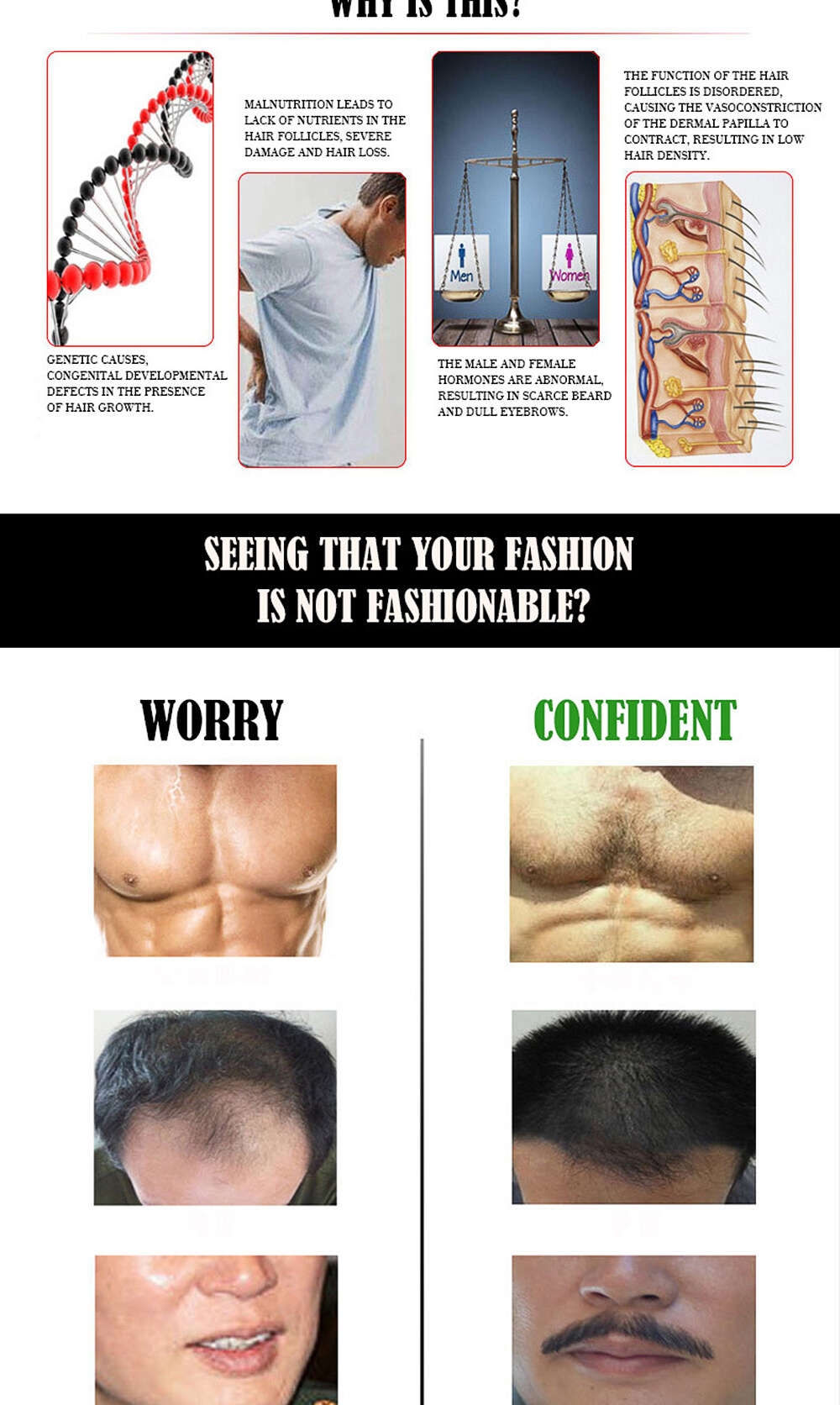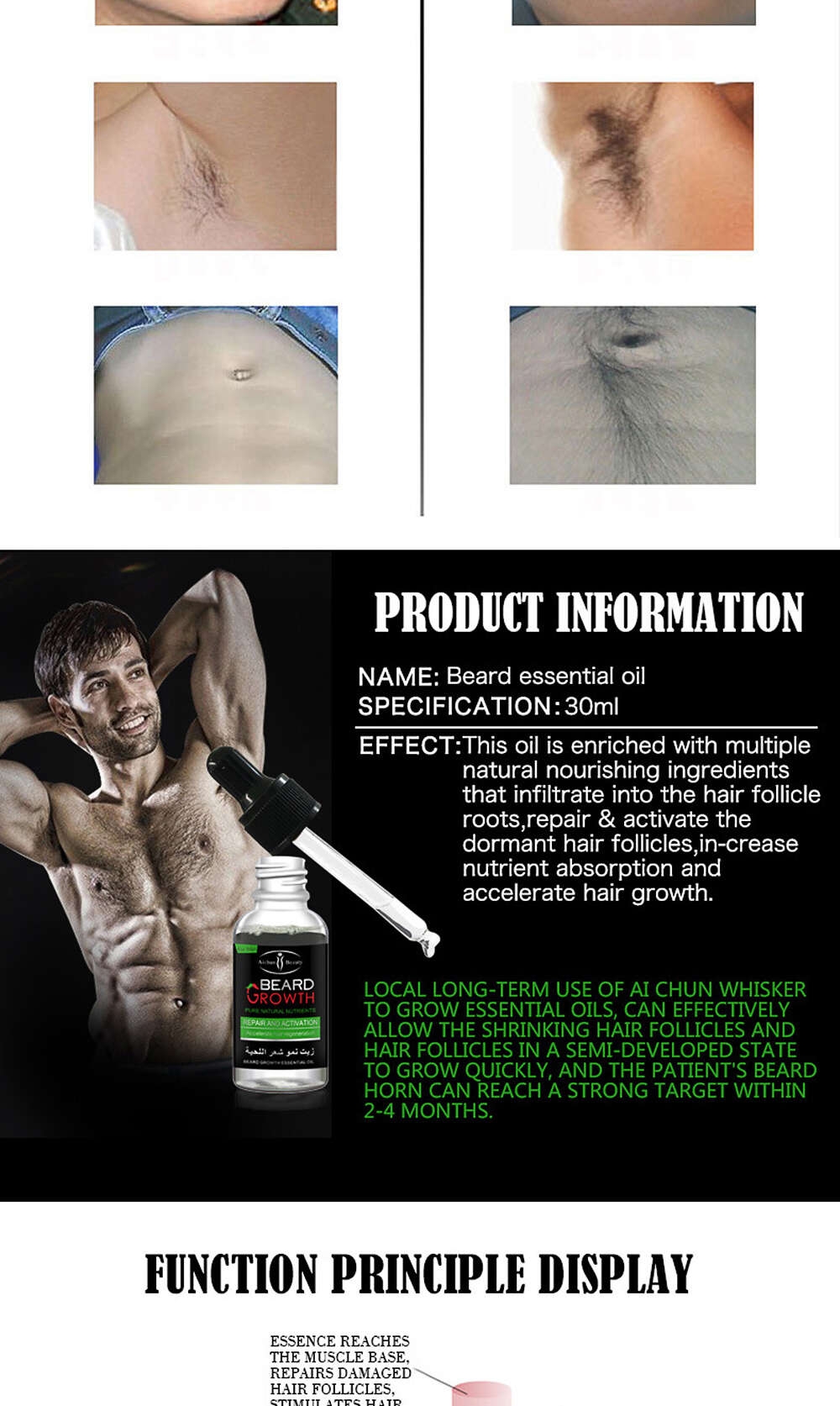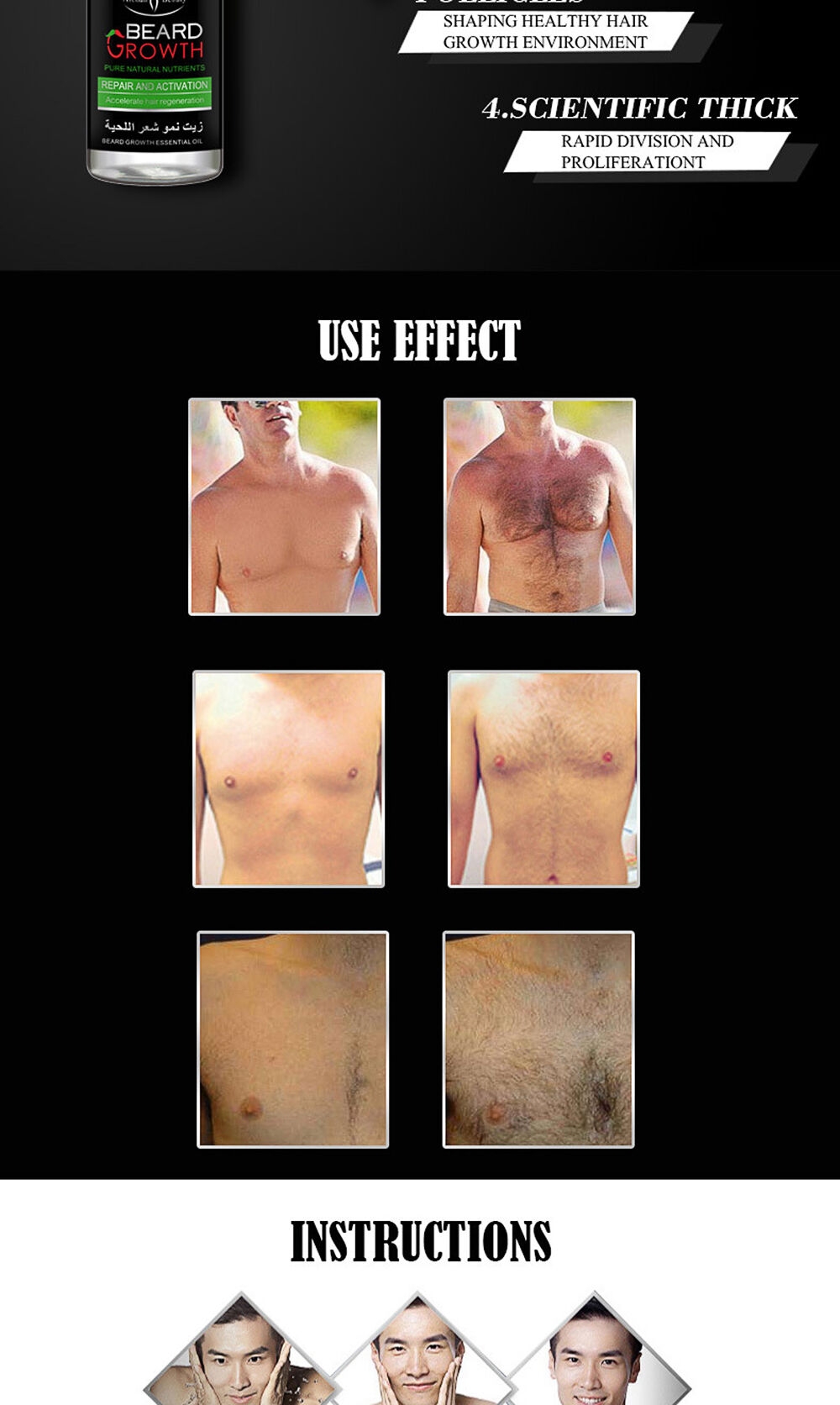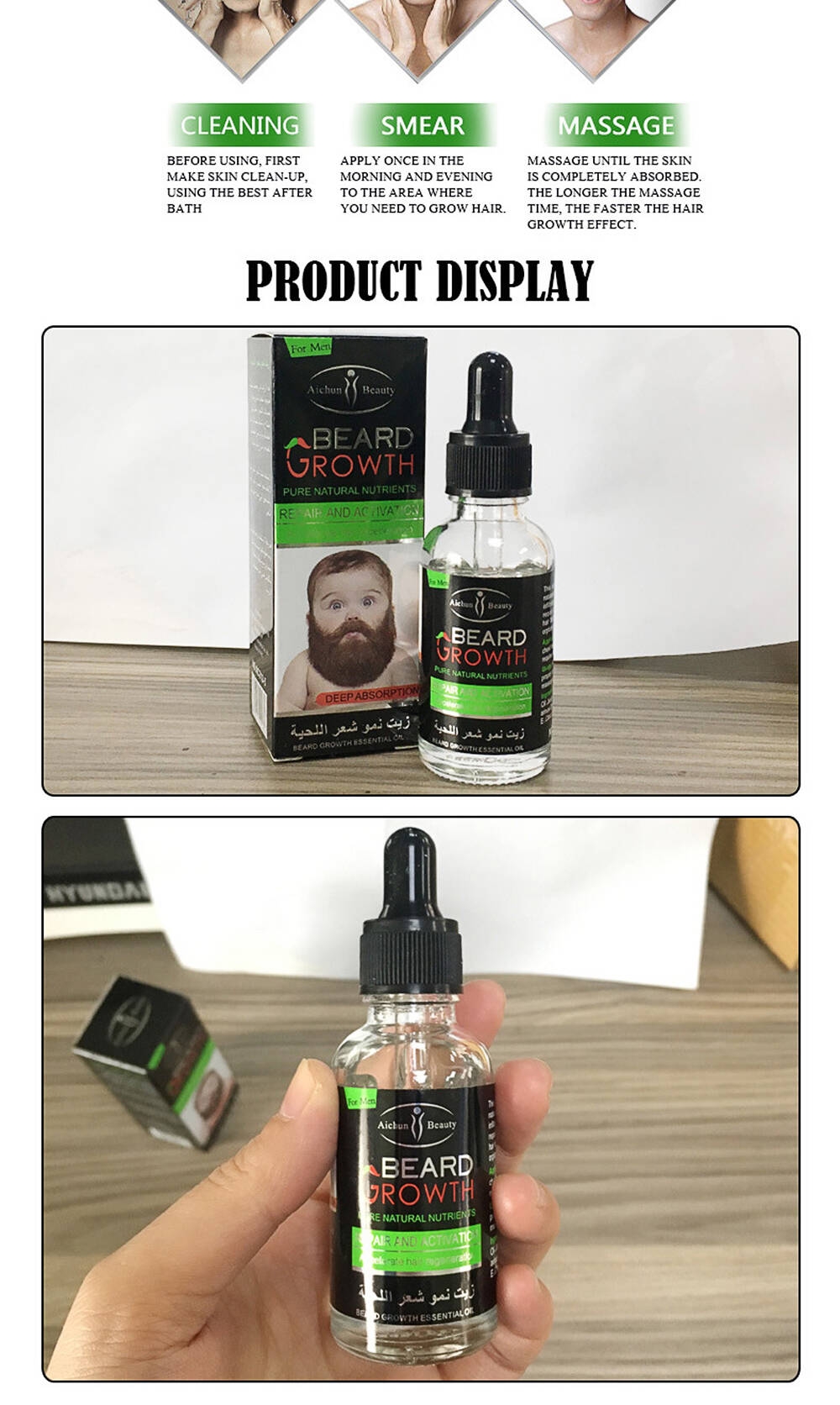 KEY FEATURES
Essential Nutrition for Black, Supple and Full Textured Beard
Activates and Revitalizes Dormant Hair Follicle Cells
Activates and Accelerates Facial Hair Growth
Volume 30ml
10 Times Fast Bread growth
100% Organic
WHAT'S IN THE BOX
1 x Beard Growth Oil – 30ml